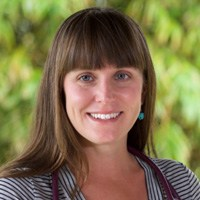 To help you navigate through the ups and downs of celiac disease, I've put together seven complimentary easy-to-use guides.
Please share these with family and friends.
I want your journey to health to be quicker than mine!
---
What Is Celiac Disease?
As I visit with folks about celiac disease, I find that there is a lot of confusion about what it is.
Is there a cure? What are the long term consequences? What can a person with celiac eat? What does gluten-free mean?
The Celiac Doctor's Guide to What Is Celiac Disease? helps the newly diagnosed patient, as well as family members, get a quick and concise definition of celiac disease.
---
Celiac Testing And Diagnosis
The steps to find out if you have celiac disease can appear to be complicated, and I know, when you don't feel healthy, those steps appear insurmountable.
To help those who are struggling about what to do for a definitive diagnosis and thus a treatment plan, I urge you to download The Celiac Doctor's Guide, Testing and Diagnosis of Celiac Disease.
There you will find a flow chart to help you through the decision process.
---
Eating Out With Celiac Disease
Eating with friends and family is an important part of most of our lives.
But when you are trying to live with celiac disease, it can feel like navigating a mine field.
In The Celiac Doctor's Guide to Eating Out With Celiac Disease, you'll find tips on maneuvering safely to gluten-free.
---
Cooking For Someone With Celiac
One of the nerve-wracking things for my mom, or so she says, was making sure the food she prepared for me was safe.
It's no fun watching someone get ill for days because they ate something you prepared.
For those of you who want to prepare food safely for a family member or friend who is re-learning what to eat, I've put together a Celiac Doctor's Guide to help you cover all the basics of cooking gluten-free.
How to avoid gluten cross-contamination
Specific foods to avoid
"Secret" names for wheat and wheat products
How to know if a cooking pan or cutting board is safe to use
---
Ten Questions To Ask Your Doctor
Today, as I work with my patients with celiac disease I see there are key questions that come up time and again.
These questions are ones I wish I had at my fingertips at the very beginning, but it took me several months (if not years!) to figure out the right questions and to find the answers I needed.
To help those with the new diagnosis of celiac disease I've put together a Celiac Doctor's Guide of ten questions (and answers!) you should ask your doctor about celiac disease.
---
Recovering From Gluten Exposure
If you have celiac or non-celiac gluten sensitivity, as careful as you are about avoiding gluten, chances are you will be accidentally exposed to gluten.
It doesn't take much gluten to set off a reaction. Sometimes it can be an amount that isn't visible.
Based on your sensitivity, symptoms may start in a few minutes or up to a few days later.
Symptoms may take up to several weeks to dissipate.
What to do in the interim?
In this Celiac Doctor's Guide I offer six tips to help you get back to thriving.
---
Finding The Hidden Gluten In Your Home
Learning to thrive with celiac disease requires that you learn to be on guard for foods and other products that contain gluten.
As you help your body heal by eliminating gluten from your diet, there are foods and products that contain gluten where it is not obvious.
What becomes essential is that you look at every label before you use or purchase an item.
As you go through the detox process with eliminating gluten from your diet and environment, the rebound effect with accidental gluten consumption can create symptoms worse than your original symptoms.
This can be discouraging in the beginning but this detox period lasts from a few days to a few weeks.
Deep healing then begins.
Always check the labels, even with products you think you know are safe!
---
---